Gas Services
If you have any gas appliances in your property, including boilers, ensuring they work as efficiently as possible while remaining safe and compliant is paramount.
At Warmer Spaces, we offer a range of gas services, including testing, servicing and the issuing of Gas Safety Certificates to properties across London and Essex.
Why use us?
Qualified, trained & professional gas engineers

We check gas appliances are safe

Ensure all new installations are compliant and registered

Gas Safety Records for homeowners & landlords

Fast diagnostics & repairs

Keep up to date on all current and new regulations, which are continuously being released and updated

Gas Safe Registered – Safe & Compliant Services

Gas Safe Registered – Safe & Compliant Services
We're on the Gas Safe Register, which is a legal requirement for any gas business you work with. It confirms we're licensed by the UK's official gas governing body, and have undergone intense training to work safely and legally on all gas appliances installed at your property.
This protects you from the unsafe working of appliances such as your gas boiler, cooker, hob or fire, or the installation pipework.
Our gas tests of properties are thorough, checking every part of your system, including all pipes, safety devices and ventilation, to name a few.
Gas Testing & Servicing
We offer gas testing and servicing to give you peace of mind your appliances are safe and in good working order, reducing the risks of dangers such as carbon monoxide poisoning. If you have any issues, we can perform full diagnostics, repairs and replacements.
As a homeowner, we recommend your gas installations are checked and serviced annually, ensuring they're not putting your safety at risk.
If you're a landlord, you must book gas safety checks every year by law for any gas appliances you own at the property. Book our gas engineers now to cover all your needs. If you're new to our services, there's no need to worry about remembering to book your annual servicing and gas safety checks – you're added to our client list and we send annual reminders, taking the stress away from you.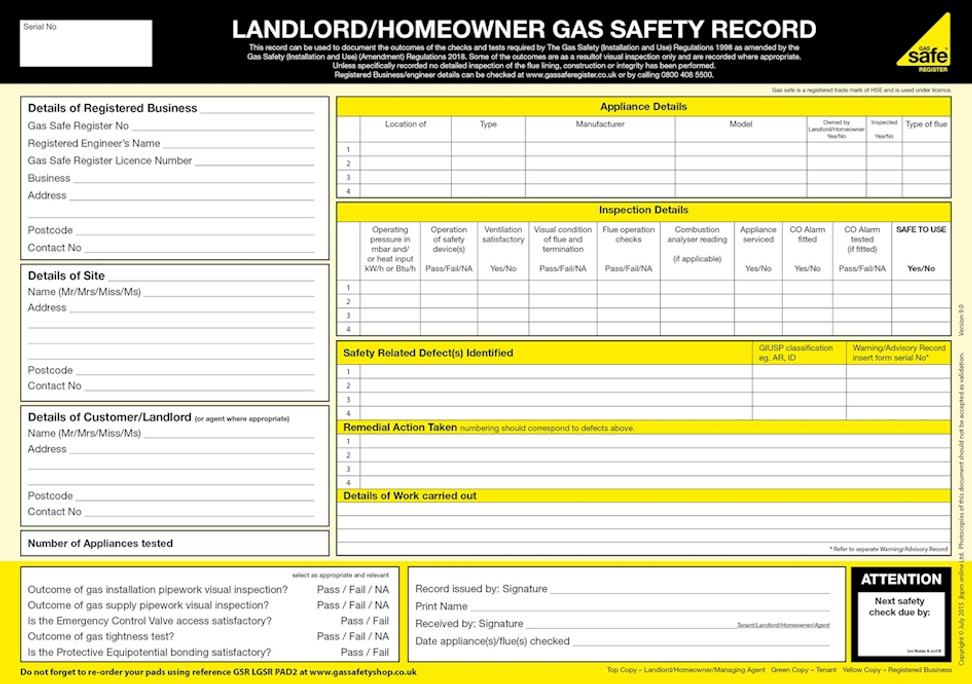 Landlord & Homeowner Gas Safety Certification
Keeping your home, family or tenants safe is a priority for any property owner. Alongside our gas testing and servicing, we also issue Gas Safety Certificates. This type of certification is proof of the assessments carried out.
Gas Safety Records issued for landlords are a little more detailed, including a description of the appliance, safety checks completed, issues detected and any work required. As a homeowner, if you wish, we can also offer you this same detailed certification, and we also provide this for all gas boiler installations we perform as part of our heating services.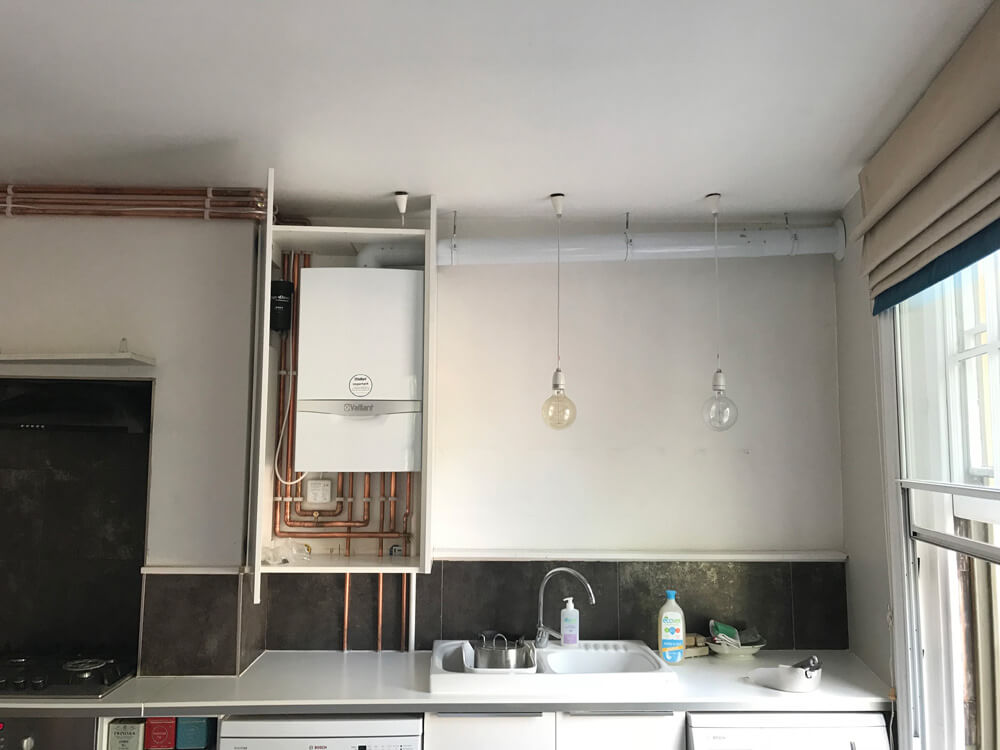 Gas Installations & Upgrades
As well as testing and servicing existing systems, we also perform new gas installations, including boiler replacements, upgrades, new gas pipework and appliance replacements such as gas hobs.
We also work with architects and builders performing property refurbishments or constructing new homes. Our skilled engineers can provide full system designs, as well as high-quality gas boiler installations.
All of our work comes with a 12 month guarantee, as well as product warranties. Head over to our gallery to see some of our high quality installations.
Book a Gas Engineer Now
If you'd like to book a gas safety check, service or installation, get in touch with our team now. We provide instant on site estimates wherever possible.